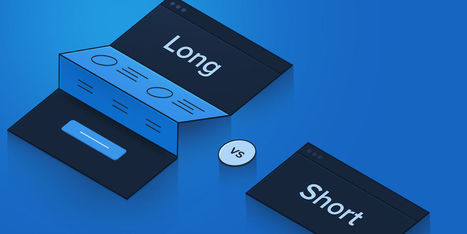 When you create landing pages, sometimes you're forced to make some tough calls — deciding on the type of headline, all the way down to the colors on the page, and CTA button copy.

Every single decision has a significant impact on your conversion rate. Of course, this puts added pressure on you to get all the elements perfect before you publish the page.

The data you collect with A/B testing puts a lot of the CRO questions to bed, but the thing with testing is that it's not an immediate solution. You can't rely on A/B testing data as soon as you publish your page.

This is where CRO best practices come into play.
We're going to make a case for both types of pages and argue why one should take precedence over the other. Then, we'll give you a list of factors that will help you decide the length of your pages once and for all.

Let the debate begin....