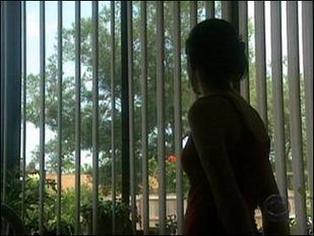 A recent prostitution sting in Oakland has turned up a surprising new trend, some prostitutes are being forced to rob their clients when they don't meet their quota.
...
According to police, if a prostitute has not made enough money, her pimp will force her to target her clients, taking the crime to a whole other level.
"And that level is robbery," said Oakland Police spokesperson Johnna Watson. "They'll take their wallet, money out of the ATM, and also their car."
There is also a new twist. Pimps have been discovered selling whatever is stolen to the next john.
"Looking to capitalize from every angle possible," Watson said.