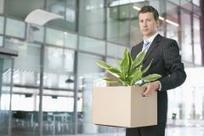 With thousands of jobs axed and many more under threat in London's financial center, City workers are leading an exodus from the City as they consider alternative careers and dramatic life changes.
...
Mike Lousada, an investment banker turned sex therapist, told CNBC that City workers should "follow their passion" and find an interest they could even develop into their own business. Having worked for two decades at Nomura, JP Morgan, Barclays and Societe Generale "amongst others," Lousada told CNBC that his change of career from banking to sexual healing was a life choice.
"I felt my City career no longer had meaning for me and I wanted to pursue something which gave my life meaning and purpose. As I grew, emotionally, I realized how unfulfilled I felt and I knew that there was something else calling me which would be more fulfilling," he told CNBC.
Called the "orgasm guru" among London's chattering classes, Lousada has built up a reputation as a talented sex therapist with a long waiting list of clients paying 300 pounds ($454) for a therapy session with him. He said he had met a lot of City workers who wanted to get out of frenetic City life and work.