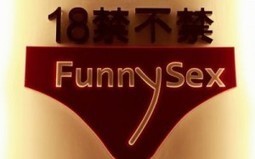 Funny Sex: Taiwan's sex-up restaurant offers food that look like male and female organs.
After the success of a toilet-themed restaurant in Taiwan that became an idea syndicated throughout Asia, Taiwan is now offering another bizarre themed restaurant, this time themed on sex.
Most of the dishes are designed to look like something that is a variation on sexual organs and aimed at giving a whole new meaning to the term meat and two veg.
And invariably those foods that are not served up looking like they are something to do with sex are served in bowls that are either shaped like breasts or other private parts. Aimed mostly at young people, managers say that they are packed out every night and they are confident there is an appetite for more.
In the bathroom soap is dispensed from breast shaped dispensers and dinner guests can boost their numbers by inviting a sex doll to join them at the table, apparently to lighten the atmosphere while guest are waiting for food.
What do you think?