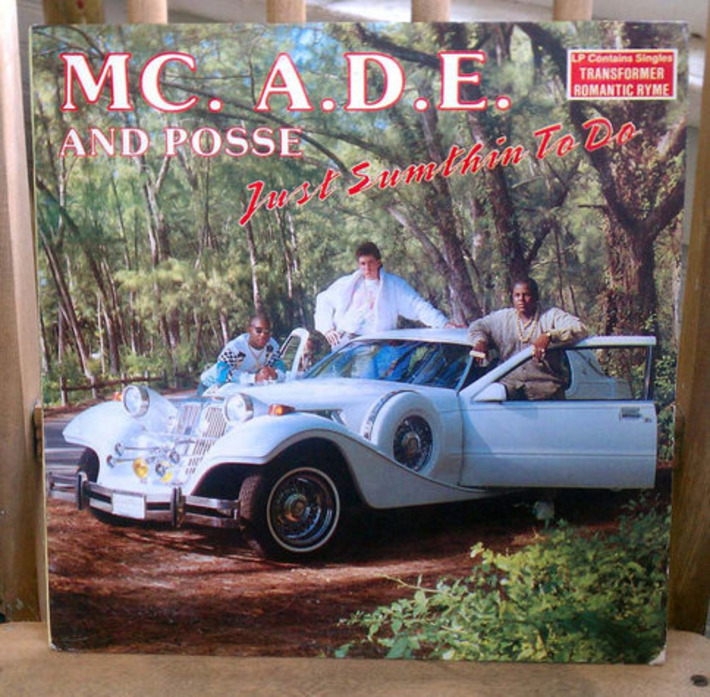 MC. A.D.E. and Posse "Just Sumthin' To Do", copyright 1987 -- a rare and early record from the 4 Sight Records label.

This record is the start of Miami bass music. Miami bass is also known as booty music, booty bass, dirty rap, etc. It's old school hip hop music from the 1980s and 1990s, with roots in the electro-funk sound of the early 1980s.

Without MC ADE's singles "Bass Rock Express" (a collaboration with Miami Electro Bass Producer, writer Amos Larkins) and "Bass Mechanic" (which are on this LP), there would very likely never have been any Whoomp! (There It Is)" by Tag Team, "Whoot, There It Is" by 95 South, "Tootsee Roll" by 69 Boyz, "C'mon N' Ride It (The Train)" by the Quad City DJ's -- or any Orlando Sound at all.