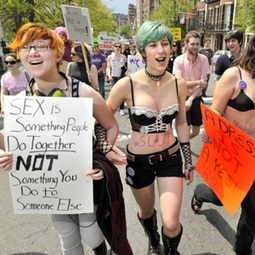 "(S)exual addiction remains an aporia that helps shape notions of sexuality, morality, and even addiction itself. If we do not pay close attention to what we mean when we say that certain destructive sexual behaviors are "addictions," we risk losing sight of what we might learn about gender roles and entitlements."
-----
Curator comment: While I strongly contest several points, this well-written essay represents an important feminist perspective. There is another post by Alexine Fleck under the "Sociopolitical Perspectives" filter of this site.
Source: Points: The Blog of the Alcohol and Drug History Society ("short and insightful writing about a long and complex history"). April 27, 2012.