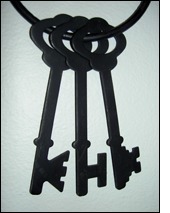 Are you living an authentic life? There are five keys to creating a truly authentic life. Put them into practice in your life and discover just how much you've been missing.
Are you living an authentic life? If you have to stop and actually think about it, then the answer is probably no. Don't worry, you are not alone.
Today's society makes it very difficult to truly be yourself. In fact, our society is more inclined to encourage conformity than it is to encourage following your heart, but that doesn't mean that it is impossible. In fact, there are five relatively simple keys for creating an authentic life; keys that will help you in living the life you were born to live.
The Five Keys to Authenticity:...