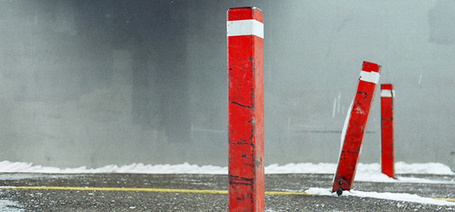 You're ambitious. Of course it's important to do the best job that you can--but is your perfectionism preventing you from ever getting that pet project done?
I had dinner with a friend this week. Let's call her "Alice." Alice, like me, is a journalist, and one of the smartest and funniest people I know. Even though she's younger than me, I look up to her--she's very talented and I learned how to do my job better by emulating her. Like most people who work in online media, she's extraordinarily busy.
At dinner, Alice surprised me by confiding that she often doesn't finish things she sets out to do--cleaning her apartment, working on her novel, applying for jobs, even cooking a nice meal--because she is such a perfectionist that she can't work on a task unless she has the time and energy necessary to do it perfectly. Sometimes she puts a task off so long, hoping she'll find enough time to make it perfect, that she ends up rushing to get it done at the last minute. Later, over IM, Alice told me she feels "permanently disappointed in myself" and "overwhelmed", "like I am on a treadmill that I can't get off of but also like I am on the verge of being perfect, if only I had the time to sit down and do it well".
I realized that I've let perfectionism keep me from finishing certain projects--for example, I've held back on making my personal website public for ages, because I always feel like it's not good enough yet. It turns out many of my friends are like this.