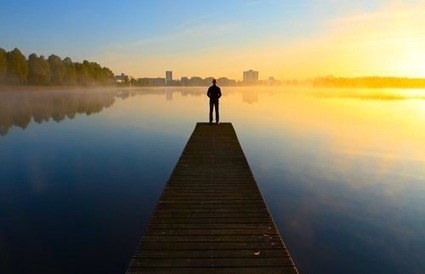 "In a world where we're taught the importance of monitoring and measuring sentiment with the new tools before us, we miss the essential ingredient to meaningful relationships…empathy.
If you look at the picture above, you might see a sunset. Some of you will see a sunrise. Much like the famous philosophical discourse between skeptics and optimists, a glass can only be either half empty or half full. I believe nonetheless that the above picture is that of a sunrise. I'm an optimist. I also believe that a glass is reflective of its current state. Either you just poured into or poured out of it. Otherwise, it's a glass with water sitting at the half-way mark.

This theoretical circle of dissension is constant and without the ability to achieve closure or satisfaction. It all comes down to perspective. That's why in a time where we're actively pushed out of our comfort zones, perspective is a powerful enabler.

For those struggling with where to steer the ship of transformation, this is for you.
Via
maxOz