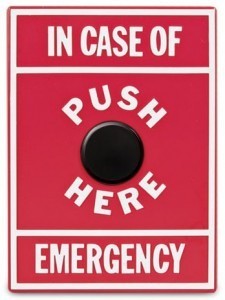 The next time you think it is, think again.
I sit in meetings, facilitate training, and walk through public places, and it is all the same. The minute someone's phone beeps or vibrates with a text or email notification, they seem compelled to check and see what is going on. This compulsion leads to a lack of focus and productivity, and well, it makes me think of today's quotation.
"Stress is an ignorant state. It believes that everything is an emergency. Nothing is that important." - Natalie Goldberg, writer and artist
Questions to Ponder
How often do you find yourself in emergencies?
How often, in retrospect, do you treat things as emergencies when they aren't?
Is it really an emergency?
More...