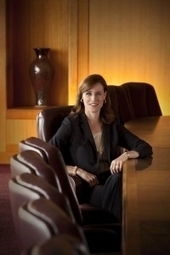 This article is by Christine M. Riordan, the dean and a professor of management at the Daniels College of Business.
In today's accelerated business environment, the ability to anticipate and actively lead change on a daily basis is essential for leaders.
John Kotter wrote the books (literally) on how to lead change. He laid out six important areas for effecting change: creating a sense of urgency, creating a compelling vision, forming a guiding coalition, communicating widely to gain alignment, gaining short-term wins and momentum, and integrating the changes into the culture. His advice is invaluable for understanding the process and leadership of change.
To successfully direct change, you must also, as a leader, understand your own personal reactions to its transitions and adaptations, because your own actions are viewed as symbolic and inspire emotion and action in others.
If you want to lead change, try doing the following four things:...