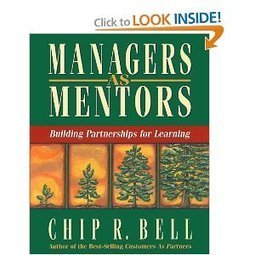 Of all the material I've read on coaching and mentoring over two decades, one piece stands out for both its simplicity and elegance.
Meet Chip Bell, author of the 1996 book Managers as Mentors: Building Partnerships for Learning.
The premise of Bell's approach to mentoring is that the mentor is part teacher, guide, sage and, especially, someone who strives to the best of his or her ability to act in a "whole and compassionate way" with the mentee. As he states: "No greater helping or healing can occur than that induced by a model of compassion and authenticity."
Bell uses the acronym SAGE for his approach to mentoring:...