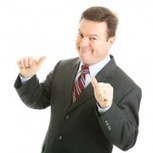 Here are 7 dangers of the proud leader:
Refuses to listen to advice from others – Proud leaders "know it all". Of course, that's not reality, but it's often their perception of reality. Certainly their pride causes them to want you to believe that is reality. Their attempt to perpetuate the perception of superiority causes them to ignore the wisdom of others.
Makes excuses for mistakes – Proud leaders refuse to admit their errors. They scoff at any insinuation a mistake was theirs and refuse ownership of the team's failures. It's always someone else's fault when goals aren't reached, mistakes are made or momentum stalls. They don't learn from times of failure; they try to hide them.
More...