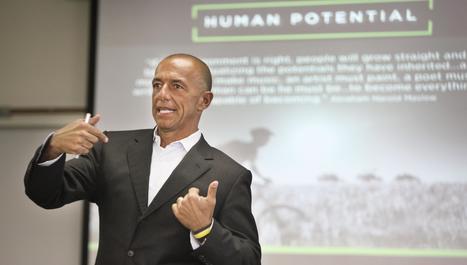 As a twentysomething not long out of college and seeking a fulfilling career path, Mark Fernandes learned the craft of stonemasonry and fell in love with rock.
The complexity and variety of natural stone, and the useful and beautiful ways it could be shaped, grabbed him.
"I just don't think there is any more fabulous product in the world," said Fernandes, 50, a native of Wilmington, Del., with an Italian heritage who says working with stone "is in my blood."
Now, after 22 years working in sales and executive roles for a company with stone in its blood — Goochland County-based Luck Cos. — Fernandes has taken on an ambitious outreach mission that involves shaping not rocks, but people.
He's going to other businesses in the Richmond area and beyond, to college classrooms and to business organizations, carrying a message about the philosophy of "values-based leadership."