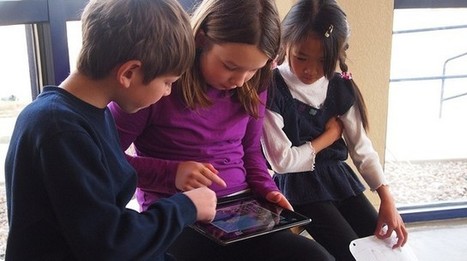 Schools have begun to recognize the importance of multimedia use in education.
If you own an iPad, you have access to a host of apps and tools for creating digital stories. Use them for creative expression, communicating information, entertaining, expressing comprehension, tutoring purposes, and much more. Here are just
a few ideas:
• Create a narrated slide-show story to demonstrate the understanding of new vocabulary.
• Use a video or screencast (a recording of interactions on a computer or iPad display) to explain a complex scientific concept.
• Create an audio or video interview of your grandparents for a family history project.
• Create a historical narrative of a pivotal event using images and audio.
• Create a first-person audio journal of a person who lived during a significant event in history.
• Explain a mathematical concept by creating a screencast tutorial.
• Use audio podcasting to practice reading and speaking in a foreign language.
• Demonstrate a portfolio of work with personal narrative describing each piece, its objectives, and development.
• Narrate a character story or a personal journal with a musical soundtrack.
Via
Sam Gliksman