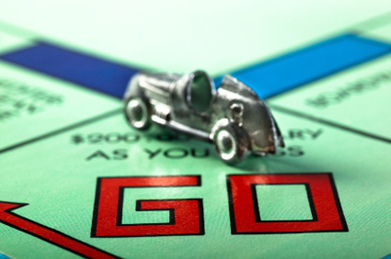 By Matthew Farber
"Mashable defines gamification as "applying game thinking or even game mechanics into a non-game context. " Game mechanics in the "real world"include earning badges, completing missions and leveling up. Non-game companies, like Amazon, Deloitte and Salesforce.com, gamify to increase customer engagement. Gamification puts the customer on a journey motivated by intrinsic, or personally meaningful, rewards. An example is earning a "mayorship" badge on the mobile application Foursquare by "checking in" regularly to the same location.
"Gamification in the classroom has many benefits, too. After all, engaging a student intrinsically in the learning process, rather than with extrinsic motivators like grades, is the goal of every teacher. Awarding badges for academic accomplishments is a method to gamify the education. Global Kids, Inc. notes that badges "support learners to give language to and value what they are learning, by offering names for their new competencies and providing a venue that recognizes their importance."
"As a teacher, I assumed that game design had more to do with coding than the study of human behavior. To truly understand gamification, I realized that I needed to understand the process of game design. In gaming terms, I decided to go on a quest."