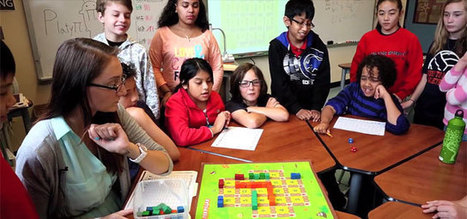 Andy Petroski, Director and Assistant Professor of Learning Technologies,
Harrisburg University of Science & Technology
The multiplayer classroom is a technique to incorporate game elements into course design. The course is the game! The multiplayer classroom movement started in 2010 with Lee Sheldon, who was a professor at Indiana University at the time. Professor Sheldon's pursuit of integrating a game experience into the classroom resulted in a book, The Multiplayer Classroom: Designing Coursework as a Game, which has guided hundreds of educators to design their courses as games. In our community's next webinar, Andy Petroski will share his experience with a recent course re-design from a standard format to a multiplayer classroom format. Andy also will present an analysis of student feedback as well as other case studies beyond his own course re-design. Join us on May 21st to learn about experiences with implementing the multiplayer classroom.