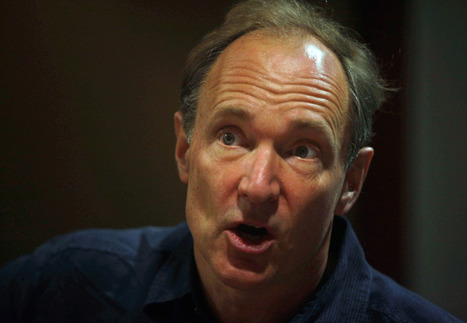 The inventor of the World Wide Web, Tim Berners-Lee, testified in a courtroom Tuesday for the first time in his life. The web pioneer flew down from Boston, near where he teaches at MIT, to an eastern Texas federal court to speak to a jury of two men and six women about the early days of the web.
His trip is part of an effort by a group of internet companies and retailers trying to defeat two patents — patents that a patent-licensing company called Eolas and the University of California are saying entitle them to royalty payments from just about anyone running a website with "interactive" features, like rotating pictures or streaming video.
(For background on the case and patents, see our stories:
"Patent Troll Claims Ownership of Interactive Web — And Might Win" [http://bit.ly/xDqCsK])"
A Texas Jury Now Deliberating Who, if Anyone, Owns the Web [http://goo.gl/FNEF7]
Texas Jury Strikes Down Patent Troll's Claim to Own the Interactive Web
[http://bit.ly/x8tAkm] )"