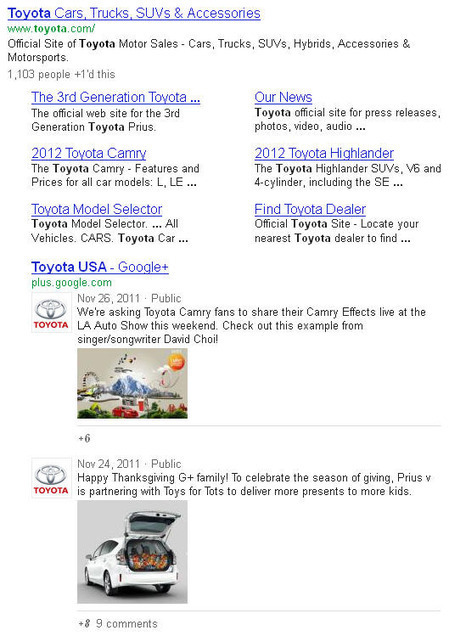 Why Google+ Business Pages Are Important
Google is slowly seeping Google+ content and pages into their normal search results. Due to this favoritism and the connection that is possible with the parent site, there are many implications for gaining more branded search space.
It has always been a common practice in online reputation management to work with the profiles, domains, subdomains, directories, blogs, article sites, etc. that rank well in Google. The reason being that they allow the company to gain more branded search space and reduce the amount of negative listings.
With this in mind, Google+ Business Pages are ranking incredibly well, when configured correctly of course, for branded terms. Let's take a look.