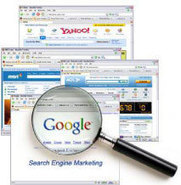 PR people often see SEO and social media separate, but they are one in the same.
However, the truth is, they should be working together to make your brand str
onger across the Internet.
This past week I attended the Search Engine Strategies (SES) 2011 Conference in Chicago hoping to pick up some tips on how to effectively use SEO and social media together – and boy did I get some great (and simple) ideas.