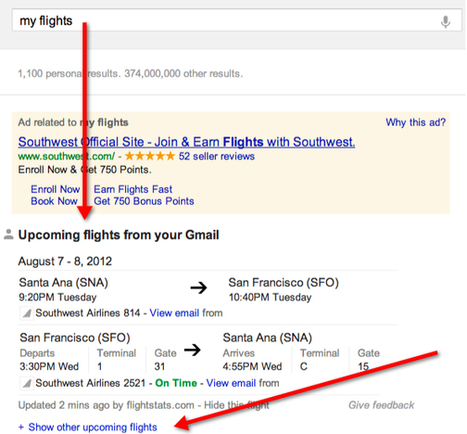 Google released a "field trial" allowing people who enroll to do Google searches and get information from their Gmail messages mixed in with their web results.
Don't worry. Only those enrolled see their own messages this way.
If accepted into the program, after you do a search, you'll find matching messages appearing along the right-side of your screen.
Full Article: http://searchengineland.com/up-close-the-gmail-in-google-search-results-field-trial-130035