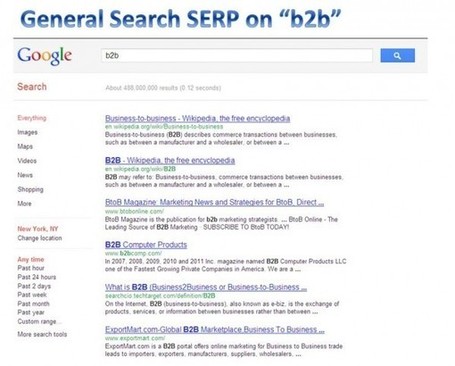 Social SEO presents a valuable opportunity to earn authority as a key variable in SEO rankings.
Just when you thought your strategy was defined in SEO, the time has come for us to once again get ready for significant change in how we approach SEO as search marketers.
To begin preparing for Social SEO, the first step is to understand current goals and objectives of your business. Since differentiation and authority is crucial to set you apart from your competitors, a good place to begin is thinking about where you have a right to influence.
From here, you can begin to audit your assets and identify where you want to steward authority.
Blending an SEO-informed social media presence with socially sharable SEO content will enable your campaign to focus on greater "discoverability" of owned content.
As traditional SEO becomes more deeply informed by social ranking factors, the value in understanding the impact to your SEO results will be paramount in determining the optimal strategy to succeed in organic search in the future.
Here 4 action steps to take in Social SEO:
1) Increased Referral Traffic
2) Access to Activated Consumers
3) Enable Competitive Advantage
4) Reputation Management
Full Post: http://searchengineland.com/the-future-of-b2b-search-start-preparing-for-social-seo-now-110763