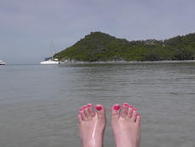 The research is compelling: self-compassion (e.g., kind and understanding self-talk) increases people's self-improvement motivation and confidence. However, it's hard for people to recognize opportunities to use self-compassion.
Here are 15 examples of common guilt, disappointment, shame, and embarrassment traps for parents. If you use self-compassion when these occur, it's likely to benefit both you and your relationship with your child...
1. When you're not liking your child as a person. When you've lost the sense of positive bond...
by Alice Boyes