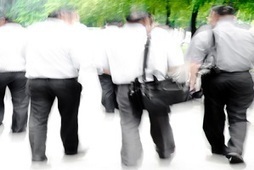 Dana Theus, in "The Values Revolution", dares leaders and managers to look into why employees want to leave their jobs.
Employees are exhausted by the cut-throat, grab what you can, self-centered leadership and management actions that have dominated 20th century business and have too often characterized the path to which results were achieved.
Employees are leaving seeking workplaces that value people and outcomes grounded in purpose and meaning.
...cooperation, communication, and sharing, are leadership actions that lead to prosperity in today's hyper connected workplaces.
.... [it is the] responsibility on the individual leader to own their response to the abysmal work environment that is suffocating our workplaces.
...[instead, change] life-sucking workplaces to discover joy, optimism and possibility at work.