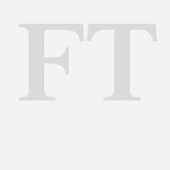 "After nearly a year and a half of civil war and political turmoil, a Libyan criminal justice system that has barely begun to come to terms with the country's past may be in danger of emulating its old mistakes, jurists and human rights activists warn.
Scores of former deputies of Colonel Muammer Gaddafi's regime are held in special prisons and languish without trial or access to legal counsel. An estimated 9,000 other lower-ranking suspected war criminals are also being held in militia-run detention centres awaiting referral to a court system just beginning to get on its feet.
"After the judiciary system is back and running then they are ready to hand over prisoners so they can go through trials," said Ali Sallabi, a leading Muslim cleric who has tried to foster reconciliation efforts between former regime supporters and the current authorities.
But the emergence of special courts for former regime insiders has lead to fears among some jurists that a parallel, politically-motivated special court system overseen by carefully vetted judges is already beginning to rise from the ashes of the former regime.
A prison and courtroom complex in Tripoli – known simply as the Rehabilitation Facility – is one of three in the country housing and trying high profile members of Col Gaddafi's former regime. So far, only one of the defendants held here, Abuzeid Dorda, former external intelligence chief, has been brought to trial.
On a recent Tuesday, armed security officials escorted Mr Dorda to a defendants' cage in front of a panel of judges. Prosecutors claimed they had witness testimony and wiretap recordings showing Mr Dorda had supplied weapons and ammunitions to fellow tribesmen to crush a rebellion in the country's western mountains.
"I haven't had a chance to sit down with my attorneys so that we are on the same page on a defence," Mr Dorda pleaded. "Seven months of incarceration, being moved from one place to another, and I've still not had a chance to sit with my attorneys."
His case was quickly adjourned until August 28.
Prison officials insist the rehabilitation facilities – the other two are in Benghazi and Misurata – protect former officials from harm and prevent the need to drive them in armed convoys along city streets.
"We're dealing with very clear-cut cases of crimes during the revolution," insists Othman al-Gilani, a former car dealer turned revolutionary who is now a spokesman at the Rehabilitation Facility. "In most cases, they carry these crimes on their backs."
But some worry that former revolutionaries are creating separate tribunals which abide by their own rules, just as they have created parallel security forces under the ministries of defence and interior.
Judges trying cases at the Rehabilitation Facility must be vetted by a special "integrity" commission of the supreme court to make sure they were not former regime supporters.
There are also indications that standards of evidence for the defendants may be lower at the rehabilitation facilities than at other courts, which are sometimes unable to try cases against former regime insiders because documents were damaged during last year's conflict.
"We are against the formation of special courts," said Mohamed Abdul-Salaam Enwaji, chief judge of the North Tripoli Court of First Instance. "The defendants don't have confidence in these courts. It's as if the judges were chosen specifically to go after them."
Libya's legal system came under heightened international scrutiny after officials of the International Criminal Court were detained for nearly a month on charges of passing sensitive materials to Seif al-Islam Gaddafi during a recent visit.
Despite the doubts of international legal experts, Libyans insist they can try former regime stalwarts, including Seif al-Islam, on their own soil and have sought the extradition of former officials hiding abroad.
Libyan jurists say their government is unlikely to emulate the justice system of Col Gaddafi's regime, which featured several layers of parallel justice, including a "People's Court" and a "Revolutionary Court".
But there is growing concern about the way the mechanism for trying the former regime stalwarts could mushroom, especially if authorities decide to expand its mandate to include crimes committed during Col Gaddafi's rule or by low-level offenders.
"The right thing to do is to try these guys in the normal court, with each case assigned to the judge whose turn it happens to be, not to form special courts," said Saleh Merghani, a celebrated Libyan human rights lawyer.
Despite the destruction of court buildings and police stations, and the documentary evidence they contained, legal experts say the ordinary criminal justice system is creaking back to life.
But it has so far refrained from taking up politically sensitive cases, including crimes by revolutionary militias. This may be because judges have been threatened and are scared to oversee controversial cases. "Some judges have had their homes burnt down," Mr Enjawi said. "They have been attacked, threatened."
There are also fears that some judges are Gaddafi loyalists. A purge of former regime remnants would bolster the revolutionaries' confidence in the justice system, but many wonder who would adjudicate such cases.
Mr Merghani, who has sought justice for torture victims of the revolutionary militias as well as those killed by former regime operatives, says the Libyan legal system needs reform not dismantling. "It needs inspection and some repair," he said. "We need to get better judges, to make the judges feel secure and independent. What Libya needs is a careful restructuring, not a full-scale purge." »
((( Just if case FT see this ~~> [ PS.: Sorry FT I Copy-Paste - I can pay it with a Poem if U ask 4 a "Gratification" ] ))