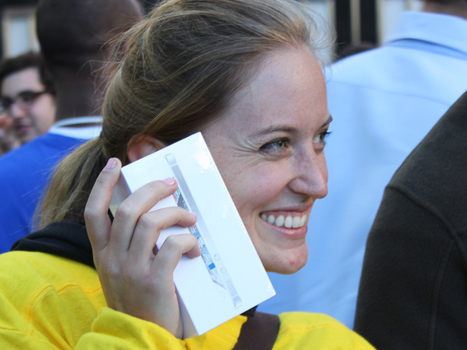 Finally, Apple makes a good phone....
One of the long-running complaints about the iPhone is that it's terrible for making phone calls.

With the iPhone 5 Apple has managed to fix this problem.
Read more: http://www.businessinsider.com/iphone-5-making-phone-calls-2012-9#ixzz27Q4E6LnA
I got the iPhone 5 on Verizon and the call quality was unbelievably great. I called my parents from my apartment last night using the iPhone 5. The call clarity was better than the Time Warner Cable land line I have in my apartment.