Scoop.it!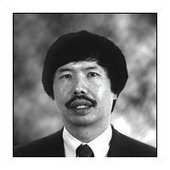 Resilience has long been touted as an essential capability for bouncing back from leadership setbacks...
Tom Hood's insight:
I am a big believer that things happen for a reason and in this social world, the right stuff comes to you at the righ time. That is how I see this article from my friend Don Dea on resilience.
This piece summarizes our own work at the Business Leanring Institute on positivity, growth, and resilience and the work of our own Gretchen Pisano which we use in our leadership academy work.
These two passage resonated with me...
"Yet despite the overwhelming consensus and supporting evidence that resilience is vital for success in today's business environment, the truth remains: resilience is hard. It requires the courage to confront painful realities, the faith that there will be a solution when one isn't immediately evident, and the tenacity to carry on despite a nagging gut feeling that the situation is hopeless."
"When facing a difficult or challenging situation, it is natural to fall out of balance. The most important first step is to recognize and acknowledge that you are off balance. Once you reach this awareness, you can consciously take action to regain your foothold by engaging in a set of grounding and centering practices, allowing you to channel your energy more adaptively and constructively."
Forward, always forward! Adopt a growth mindest.