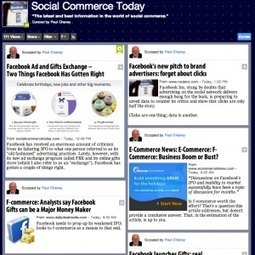 Thanks to Paul Chaney for taking the time to write this great review of Scoop.it.
Paul took the time to highlight many of the great features of Scoop.it, like the visual design, the developed community, and the ease of curation via the Scoop.it bookmarklet.
He also mentions a few things that he wished would improve on Scoop.it; but we might already have the answers there! Although post scheduling on Scoop.it is an option in the Business package, it's already easy to do this via Buffer. Posting on Scoop.it isn't always what makes your content known, it's your social sharing that does this. Buffer is free for everyone on Scoop.it and we're proud to say that!
Although there isn't an easy way to sell ad space via Scoop.it, we certainly aren't against it if you'd like to include it in your page background. We even have some awesome users who have started doing this!
And lastly, we might have some news in the works for email newsletter capability. ;-)
We're glad to hear that Paul chose Scoop.it as his preferred curation platform in his content curation review series!