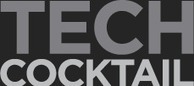 "Guillaume Decugis couldn't pinpoint why he wasn't blogging. It's not like he didn't want to write – being a published author has been a dream of his since he was a teenager. Instead of forcing what wasn't, Decugis co-founded Scoop.it, an interest-based curation platform."
What trends should we be looking for with the future of the interest graph? How will the social graph play into the interest graph? Who or what do you see as your greatest competition? What will it take for Scoop.it to prevail?
These are some of the questions we covered with Zach Davis from TechCocktail.