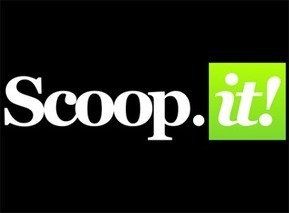 "As an SEO and content development company, we're always brainstorming to find new ways of building our reputation, generating interest and, of course, driving traffic to our site and blog. As people who appreciate good content and would love to write stories and ideas all day long, the inability to do so can be somewhat frustrating. I don't have time; our writers don't have time, so the next best thing is to find an awesome editor who knows how to curate.
The Bit.ly's and paper.li's out there curate content, true, but not quite in the same way. –And, while you can have a bit of "autopilot" with Scoop.it, it happens to your own specifications. As well, you have to find the content, which is where Scoop.it really shines."
Great article with very interesting tips on how to use Scoop.it efficiently.