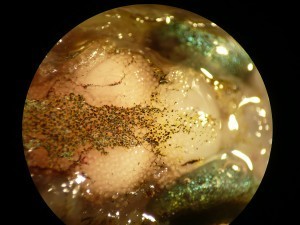 "You know what's awesome? Parasites.
You know what's even more awesome? Parasites that infect the brain of their host, and make their hosts do crazy things that benefit the parasite. Yeah, kinda like zombies.
The coolest thing about these parasites is that they've had millions of years to figure out how killifish brains work, and to figure out how to change the fish's brain chemistry in order to get the fish to behave in a certain way."