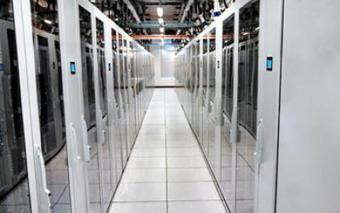 Phys.org Science News Wire : University of Chicago launches Bionimbus Protected Data Cloud to analyze cancer data -- a press release is provided to you ìas isî with little or no review from Phys.org staff.
The University of Chicago launched the first secure cloud-based computing system that enables researchers to access and analyze human genomic cancer information without the costly and cumbersome infrastructure normally needed to download and store massive amounts of data.
The Bionimbus Protected Data Cloud, as it is called, enables researchers who are authorized by the National Institutes of Health (NIH) to access and analyze data in The Cancer Genome Atlas (TCGA) without having to set up secure, compliant computing environments capable of managing and analyzing terabytes of data, download the data—which can take weeks—and then install the appropriate tools needed to perform the desired analyses.