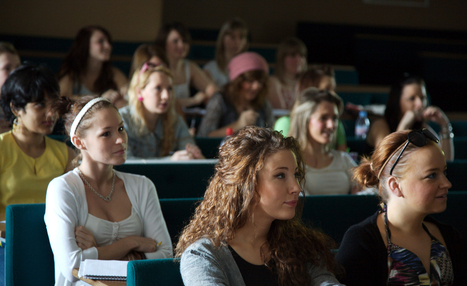 I graduated from Boston University with a degree in journalism. I'm currently unemployed and cover college hockey mostly for free, so I freelance on the side. Despite not having a full-time job, I don't regret graduating with a journalism degree.

I'm actually pretty lucky, since I learned a lot of skills at BU. I took a multimedia journalism class, a magazine class and a broadcast journalism class (where we produced a sports show every week). So I learned basic design, photography, video and digital media skills, which have been important for me the past few years.

When I graduated — jobless — in 2013, I moved back to New Jersey and created Eye on the Tigers for Princeton hockey coverage (this is technically my full-time job, except I don't get paid for it). While covering the team, I've lived off the skills I learned at BU. I started with writing and expanded to video, interactives, photography and social media.
Click headline to read more and access hot links--
Via
Chuck Sherwood, Senior Associate, TeleDimensions, Inc