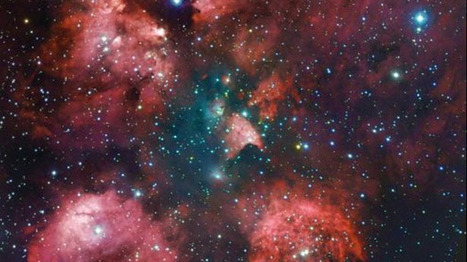 Astronomers in Chile using a powerful telescope have observed what appears to be evidence of the existence of dark galaxies, the European Southern Observatory (ESO) announced Wednesday.
Dark galaxies are small, gas-rich galaxies from the early universe that are believed to be the building blocks of today's bright, star-filled galaxies, said the ESO, an intergovernmental organization supported by 15 countries.

"For the first time, dark galaxies — an early phase of galaxy formation, predicted by theory but unobserved until now — may have been spotted," the ESO said in a statement.