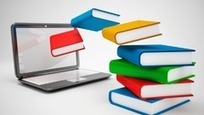 A recent announcement from the university I work at got me pretty excited - UBC is in partnership with several other universities to offer free online courses through Coursera https://www.coursera.org/. After a quick look I was amazed. This is a site with 195 free courses from 33 universities!
Going back a few years, most people started to note the potential of online learning through Khan Academy http://www.khanacademy.org/ (including Bill Gates, whose Foundation now financially supports Khan Academy). And this all came from one man, Salman Khan, who wanted to make education videos for his cousins - It has since grown to having 3400 videos online. From there, more and more online learning sites popped up, most of which are chucks of information, and are not formulated in the way that a "course" is usually offered.
Then, on August 15, a big announcement came out from MIT, Harvard, and Berkley - that the edX (https://www.edx.org/) was launched and courses would be offered from edX for free. While this is hugely excited, so far the number of courses available is rather small (7). And that's why I was amazed by the depth and breadth of Coursera.
Online learning means that high-quality educational materials can now be made available to anyone in any country as long as internet connection is accessible. But it does come with some questions - when we put online education and attending classes on a balance, do they weigh the same? Or perhaps they serve different purposes? Oh well, I will wait till next time to cover these. But now let me see how many courses I can fit into my busy schedule...