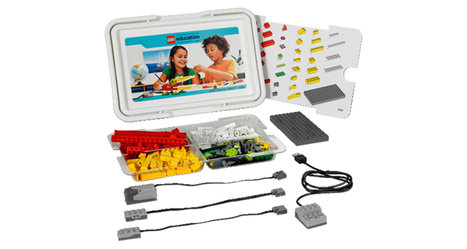 At the International Consumer Electronics Show, LEGO Education launched LEGO Education WeDo 2.0, a hands-on science solution designed for elementary classrooms using a robot-based learning system.

The solution combines the LEGO brick, classroom-friendly software and engaging, standards-based projects to teach elementary students essential science practices and skills.

With WeDo 2.0, students explore, create and share their scientific discoveries as they build, program and modify projects. Through a series of collaborative challenges, they deeply engage with science, engineering, technology, and coding, sparking a love for experimentation and investigation.
Via
John Evans