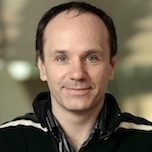 We sometimes measure the caliber of a researcher by how many research papers he wrote. This is silly. While there is some correlation between quantity and quality — people like Einstein tend to publish a lot — it can be gamed easily. Moreover, several major researchers have published relatively few papers: John Nash has about two dozens papers in Scopus. Even if you don't know much about science, I am sure you can think of a few writers who have written only a couple of books but are still world famous.
A better measure is the number of citations a researcher has received. Google Scholar profiles display the citation record of researchers prominently. It is a slightly more robust measure, but it is still silly because 90% of citations are shallow: most authors haven't even read the paper they are citing. We tend to cite famous authors and famous venues in the hope that some of the prestige will get reflected.
But why stop there? We have the technology to measure the usage made of a cited paper. Some citations are more significant: for example it can be an extension of the cited paper. Machine learning techniques can measure the impact of your papers based on how much following papers build on your results. Why isn't it done?