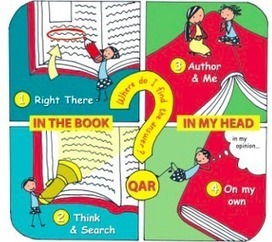 How do we help our students learn this necessary skill they will use for the rest of their literate lives?
And, how do we prepare students to ask and answer thought-provoking questions if we want to implement Problem Based Learning in our classrooms?
PBL depends on a student's ability to generate driving questions, research, make sense of various text structures, make inferences, raise more and more questions, and create original content in response to their driving questions.
Via
Karen Bonanno