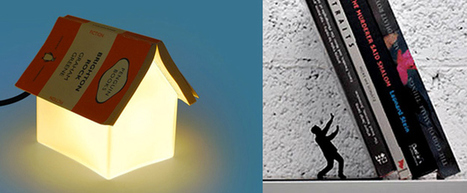 Tips for a connected lifestyle....
__________
Clever products. But, more importantly... what if our decor in both our homes and our classrooms really let the world know how large a role literature plays in our lives and our esthetic?
I have to admit that I've too frequently found the attempts at adorning our classrooms with the vast majority of literary posters to be saddening. Too many were really of little interest to me at least from an engaging design or visual hook point of view.
So why would I really think that they would be engaging to my students?
I want my home AND my classroom to "feel" like a place where reading is loved.
~ http://www.GoogleLItTrips.com ~
Via
GoogleLitTrips Reading List