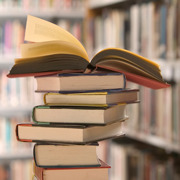 The Library Media Centre at Kendriya Vidyalaya Pattom, Thiruvananthapuram, Kerala, has launched a project on information literacy for young learners, InfoLit India.
The project aims at developing the essential 21st century literacy skills (mainly Internet, media and library literacies) in the students and teachers through nstruction, training and research. It is conceived on a basic information literacy curriculum which was developed according to the standard skill sets required in an Indian school educational environment.
The project has three main components.
1. Internet Literacy ("Web challenge")
2. Media literacy ("Media matters")
3. Library Literacy ("Face-a-book")
The project will select a group of students and carry out a planned Information literacy programme for the coming one year. The impact and effectiveness will be evaluated through various statistical procedures. The findings will be used to develop a national
information literacy programme for Kendriya Vidyalayas across the country.
For more details, please log on to the project website, http://infolitindia.org
or contact:
S.L.Faisal
Librarian
Kendriya Vidyalaya, Pattom
Thiruvananthapuram-695 004
Kerala, India
Ph.09447699724
http://librarykvpattom.wordpress.com