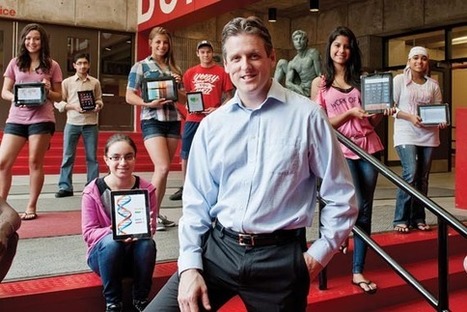 1. Create an Atmosphere That Inspires Innovation
The Expert's Perspective:
Robert Farrace: "Guiding the culture of the school is one of the most important things that a principal has to do. Unfortunately, it's also the most difficult. A lot of principals are stuck by the question, 'How do I get from where I am to where I want the school to be?'
"How do you go about moving a collective set of values and beliefs that a faculty has built up in a school over years, perhaps even generations? What steps do you need to take to move that toward the kind of culture that allows for innovation?"
The Habit in Action:
"Our mission statement clearly says that we teach responsible citizenship and lifelong learning," explains Patrick Larkin. "I don't think that you can teach responsible citizenship in the year 2012 if you're ignoring digital citizenship and the use of technology." Yet, as recently as 2007, Larkin's Burlington High School in Burlington, MA, didn't allow students to access web-enabled mobile devices during the school day.