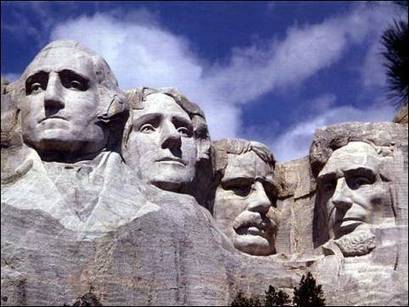 Knowing our country, society better...a degree in American Studies also can lead to a great career

Are you a student interested to know about the factors that shaped our current society? History, cultural exchanges, international relations, political issues and many other factors have influenced our country in several ways. We know that changes are always a part of life and the current traditions will change after some time. So what about the ancient times? The historic heritage and traditions that have shaped Americans and the present America. It would be an interesting part to know about the culture, history and social values of our country in local and global contexts. American studies is relatively a younger academic discipline that deals with combines history, cultural variations, literature, foreign policy, arts and many other fields to study about our country.

Impact of social, economic, cultural and intellectual factors in building a nature and character of America are discussed in this academic curriculum. This interdisciplinary study is even offered in several foreign countries such as Britain, Belgium, Sweden, Germany, Russia, Bahrain etc. The International American Studies Association (IASA) is a worldwide non-governmental association that contributes towards the international exchange of ideas and information. The youngsters should know our rich heritage and work towards its betterment. If we are not aware of the factors that molded our present society, then how will we realize our unique American culture? Online and campus programs are offered in American studies starting form associate's to the advanced doctorate levels. Graduates can even choose specialization options such as

African-American studies: African American people are always an important factor in the country. With a clear precise study, we can know the historical facts that reflect the worst olden days of African American. Slave trade, racism and color discrimination existed in the old times can clearly found in African-American studies

American-Indian studies: Also known as American Indian, Indigenous American, Aboriginal, Native or First Nations studies, this discipline try to see the country in a local perspective. Influence of economic, cultural, social and other factors are researched with respective to the experiences of native people of North America.

Asian Pacific American studies: As the name indicates, it mainly deals with the study of people with Asian ancestry in the country. It is closely associated with the ethnics and cross-cultural studies.
Latin American Studies: Culture, traditions and life experiences of Latin Americans are examined in this branch of study. It may be about Latinos or Hispanics and research works combines fields such as Latino studies, Caribbean studies and transatlantic studies.

International studies: Foreign relations have always influenced our country in different aspects. Foreign policies, trade, international relations and several other factors are taken into account in this specialization option.

So it is the time to make a choice and start your search for the best academic institutes. It is the time to turn your skills into a rewarding career.
http://www.schoolanduniversity.com/articles/american-studies