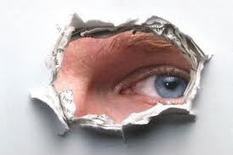 How long, as the song says, has this been going on? In this three-part series about electronic surveillance, we learn the answer is "pretty damn long." PRISM is, in fact, only the most developed stage in the art which began with Project SHAMROCK after World War II. Like Prism, communication companies like Western Union and others, to deliver millions of private messages. Representatives from the intelligence agencies and the Attorney General himself assured these nervous companies they would be protected from legal action. All without the knowledge of their customers.
Most shockingly SHAMROCK went on for 30 years.
To learn more, follow the link to Nomadic Politics.
Via
Nomad