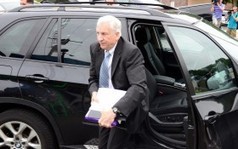 "After just over 21 hours, the verdict is in. Jerry Sandusky has been convicted of 45 counts stemming from child abuse committed over the last two decades.
At 9:57 p.m., the jury foreman slowly approached the microphone, and delivered the verdict."
Guilty on 45/48 counts.
Here's a complete list if all the charges and findings.