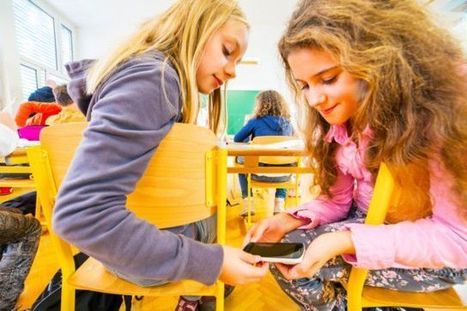 By Susan Jennings - Digital Media First via San Jose Mercury News:
"Last week my husband stumbled on a Twitter account that shared "compliments" about local high school students. While many of the Tweets were harmless – "The juniors have the hottest guys" or "Kelly is the sweetest girl I know" – frequently, they veered into more explicit territory, commenting on students' sexual prowess and worse. Some posts were anonymous; others included Twitter handles or the students' full names.
Then we found another account, this one sharing anonymous "confessions" (many appear to be rumors) from area students. Most of the posts involve drug abuse and casual sex. Many include first and last names and/or the name of the school the "confession" originated from.
Few are fit to be reprinted here.
Reading through these was enough to make me want to ban both of my girls from the Internet and social media until they've graduated from college. After the local paper reported on the confessions account, I checked in with Google to see if this was just a local phenomenon. Unfortunately, it's not."...
For full post, click on title above or here:
http://www.mercurynews.com/bay-area-living/ci_25066359/teen-confession-sites-what-they-are-and-what