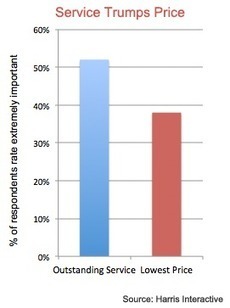 "Price will always be important in a customer's purchase decision, but "outstanding service" is the number one reason customers do business with a company."
"The experience you provide your customers is your brand. You might think to yourself, "Hey, I've only lost two customers in the last three years. Overall, my customers are satisfied with my service."
"Typically, technical service customers aren't prone to leave—but does that mean you have a happy customer, a good reputation – or both? Does that mean your customer would refer you to other companies? Don't bank on it. Just because a customer stays, doesn't mean they're happy. - Malcom Carlaw"
Malcom tells a story about a company where the CEO actually cut off part of the company from "talking" with customers. His conclusion, even if the price of an alternative is higher, seek another vendor with comparable capabilities.
He also discusses unhappy customers who continue to hang around until an alternative is found and the symptoms they exhibit. Even if you have not lost customers, it is worthwhile to review your customer base to see if any of these symptoms are showing up in various ways.
On the other end of the spectrum of unhappy customers are those who are loyal. As Malcom says, these are the ones you want to keep. They bring you referals, want to do more business with your company and will pay higher prices for the exceptional customer service you offer.
http://fonolo.com/blog/2012/08/customer-experience-management
Via
streetsmartprof