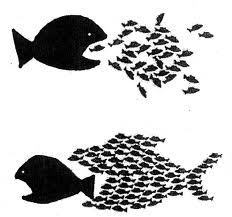 Intermediate/ Digest...
5 specific aspects of a MRM solution essential to implementing and managing Brand Content.
1. Plan and monitor production
What are the issues to be addressed? Who is responsible? Which media will be published? These questions become even more crucial when one aspires to real time marketing, which itself can be managed by the editorial planning module of a MRM solution.
2. Organize and share content
A solid content management module, a core component of MRM solutions, guarantees the effectiveness of contributors who can work more quickly and instantly find the sources or digital elements they need.
3. Collaborate more effectively and speed up approvals
The collaborative features of a MRM platform allow one to:
-replace a series of e-mails by online comments shared by all,
-formalize workflow and approval exchanges between involved parties,
-trigger notifications at each step of the process.
4. Localising content in an international context
A MRM solution is particularly interesting in this distributed marketing context:
automatic creation of multilingual versions of content with automatic pre-translation where appropriate,notification of subsidiaries when master content is approved,management of workflow, translation, and approval,
5. Publish all media
How can one publish content on all target media (social networks, intranets, websites, blogs, print publications, etc.).? How can one have an overview of all created and disseminated media?
A MRM solution addresses these needs in two ways:
by offering its own publication modules, whatever the channels (web2print, web and mobile publishing, emailing, etc.),by interfacing with other solutions via links
____________________________________________________
► FREE: AgileContent™ delivers more quality content to your market! Get your FREE 14 Day Trial NOW!: http://goo.gl/rzeg79. No credit card required!
► Receive a FREE daily summary of The Marketing Technology Alert directly to your inbox. To subscribe, please go to http://ineomarketing.com/About_The_MAR_Sub.html (your privacy is protected).
Via
marketingIO