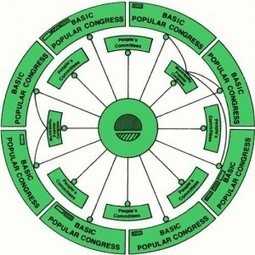 `Dima` is `blood` in Arabic, and the Libyans have thus taken to calling the new system `dimacratic`.
The same media who speak of the "first democratic elections in 42 years" are also the same ones who deliberately lie about the nature of the Libyan government. They call Dr. Al-Baghdadi Al-Mahmoudi the former "prime minister" while there has never been any such office in Libya nor even "ministers" (see the Declaration on the rise of people's power) [7].
This simple example already shows the degree of military propaganda or, in the best case, the ignorance of journalists who talk about things they have not understood, as the institutions of direct democracy in force in the Libyan Jamahiriya.
Via
Libya S.O.S.
,
Quociente Cultural