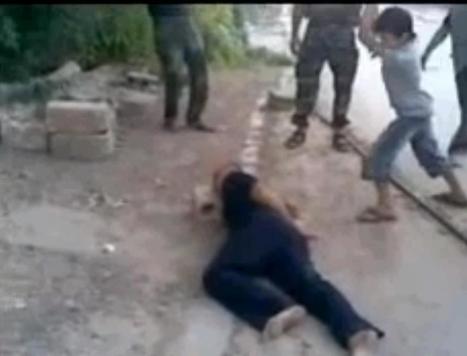 Recalling the massacres and destruction during the 1820's Greek war of independence from the Ottoman Empire, then Victor Hugo wrote, "the Turks have passed by here – All is in ruins and mourning."

Today, the nations in ruins and mourning are Iraq, Sudan, Afghanistan, and, to a lesser degree, Libya, all dismembered or broken up by the power of the mighty American Raj.

Syria is clearly the next target of the American imperial bulldozer. After two years of brutal rebellion armed and financed by the US and its regional allies, Syria now faces devastation.

A campaign of air-strikes and missiles will crush Syria's air force, tanks, artillery and communications. Israel stands ready to sweep up the ruins of Syria.

Pure black comedy. Shamelessly stealing Bush administration propaganda, the Obama White House has been actually warning that Syria's chemical weapons (most of their raw materials came from Europe) pose a dire threat to the United States. Syria acquired chemical weapons to counter Israel's large arsenal of nuclear weapons, originally supplied by France.