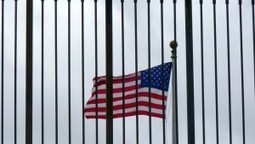 Indicative of the West's true stance on democracy, Reuters reported in its article, "Kerry warns U.S., Europe ready to act if Crimea referendum held," that:
The United States and the European Union will take serious steps against Russia if a referendum on Ukraine's Crimea region goes ahead as planned on Sunday, U.S. Secretary of State John Kerry said on Thursday.
Bloomberg News would add that the US and EU planned to "exact an economic toll" if the referendum went ahead – in other words the emplacement of sanctions. The report would also claim:
With Ukraine accusing Russian forces of seizing Crimea in the run-up to the referendum, Western powers are trying to muster economic and diplomatic sanctions to force Putin to defuse the situation. Russia has held firm in the worst dispute between the two sides since the end of the Cold War.
Perplexing is the US' sudden aversion to the democratic process – apparently because it stands poised to decide in favor of a future divergent from Western interests.